Meet Khan Sir – Childhood, Education, Personal Life & More
Khan sir is a very famous youtube teacher with lakhs of devoted followers and students that regularly visit his videos about general studies. He also runs the biggest general studies coaching institute in Patna by the name of 'Khan GS Research Center'. He has earned this much attention because of his unique and funny style of teaching in the Bihari language.
Disciplined Childhood
Khan sir was born in 1992, in a middle-class family in Gorakhpur. His family consists of his father, mother and brother.
Quality Education
Khan sir has always been a smart kid throughout his childhood and young adult age. He completed his schooling from Gorakhpur, UP. For college, he took admission in Allahabad University, UP where he pursued a Bachelor of Science, and later his master's degree.
Dreams of a Soldier
Khan sir's father has served in the Army and even his brother is a commando. Due to his upbringing in a family that was devoted towards the country, naturally, he also wanted to serve the country.
For this, he undertook the NDA examination where he passed the test but failed in his SSB interview. After this, he completed his education from Allahabad University to become a teacher.
Start of the Unexpected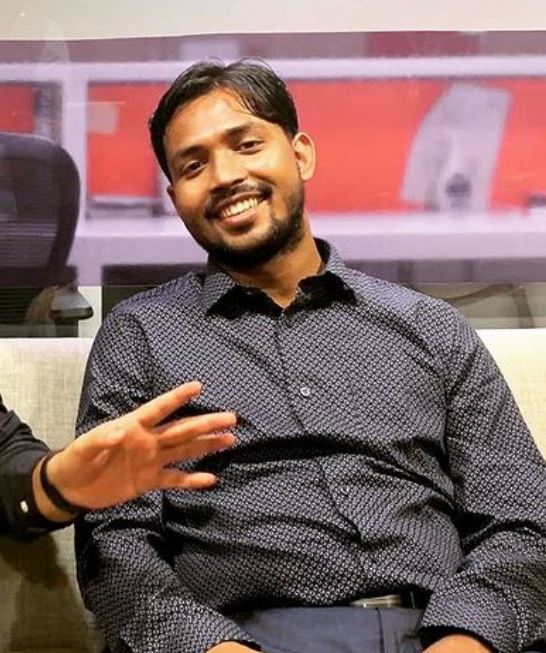 After not being selected for the Army, Khan sir took on the job of a teacher and started his coaching institute in a cowshed where he taught orphans and poor students for free.
Soon he started his own coaching institute in Patna with the name 'Khan GS Research Centre'. Because of his unique style of teaching GS, in his Bihari style, soon his institute became the biggest institute for GS and civil Preparation in Patna, and now he teaches more than 500+ students at a time.
YouTube Fame
Along with this, he runs a successful youtube channel where he posts videos about educational niches for example, how Covid-19 medicines like Remdisivr work, what the Israel-Palestine conflict is all about. He also has videos explaining the 1971 India-Pakistan war, the Agricultural reforms 2020 and a lot more. His channel enjoys a huge audience and millions of views due to his colloquial and anecdotal style of teaching.
Why He Went Viral?
For the past few days, Khan sir even has been making headlines while going viral on social media for all the wrong reasons. In his recent video, recorded on April 24, where he was talking about the France-Pakistan relations, and he mentioned the mass protest that took place between April 11 to 20 in Pakistan. The protest was held for rejection of the French ambassador and also, to avoid the use of French goods.
The reason for this outrage was his offensive and stereotypical comments about Muslims in order to make a point. Many have called him Islamophobic because of his comments that connect Muslims to terrorism, illiteracy and overpopulation. This annoyed many netizens and then, #ReportonKhanSir started trending on Twitter.
Later after putting so much attention on Khan sir many people brought up the fact that his real name is not Khan sir, some said it's Amit Singh and others said it is Faizal Khan.
Following such a triggered controversy, the man himself took to youtube to share a video where he clarified the ongoing rumors about him, and the comments that he made earlier. The video has over 8.2 million views now.
Personal Life
There's not much personal information about him but apparently, he is engaged and will soon get married. His partner is a doctor and studied at Banaras Hindu College.
Current Situation
Khan sir in today's date is the owner of one of the top education youtube channels on India with over 9.4 million subscribers which results in thousands of daily views on his beautifully explained videos. Along with this his coaching institute is also thriving while being the number one in Patna.
He also runs an orphanage Shed (Aanath Aashram) for the kids.
Khan Sir Social Media Accounts & Channels
---
This was the complete latest information about "Khan Sir" that we curated through the internet. We at FameImpact hope you enjoyed this article and got satisfactory answers to your questions. The information provided above will be updated regularly. Any mistake that you might've noticed or any edit that you want to suggest is always welcome in the comment box below.
Please share this article with your friends and visit again for the latest information on your favourite celebrities.
Thank you for your gracious presence on FameImpact.com.